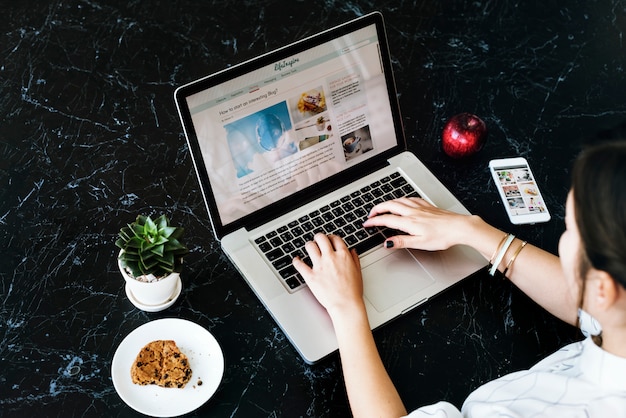 What must you know before starting a blog
Well, can you really START A FREE BLOG AND MAKE MONEY FROM IT?
ANSWER: Yes. This Complete guide on how to start an EARNING BLOG is what you should know because One of the major reasons why many Bloggers give up their interest in blogging at the end is majorly caused by some things they ought to have known before starting their blog.
But many people think blogging is cool way to make money, they don't think on how what, Why they need to make money with it?
Well one would surely make money blogging, but as an entrepreneur who knows in his mind, that he has a lot to risk to become very much successful in whatever he has invested in, so is blogging, you must be ready to sacrifice all it requires; ready to share the information internet users are requesting, sharing adequate information's as related to your niche. Not spammed, not copied from other website or blog, and must be original at its peak.
The fact is; starting a blog can be quite easy, but running a successful one is a task you must be ready to carry out, you must be sure to ask yourself "WHAT MUST I KNOW ABOUT BLOGGING BEFORE I START A BLOG? Like a Harsh Margal (SHOUTMELOUD.COM) will say, 'A successful blog is a result of an hardworking blogger", That is, A blogger who has work enough would surely make a living from it.
Blogging is no

Child's

play, so before you start a blog you must be sure of

what, why, reasons for you to start a blog,

you must ask yourself that, 'do I have the capability, Do I understood what blogging is? If you are sure you want to start blogging, read the best tips to start a

successful

blog


TIPS TO START AND RUN A SUCCESFUL BLOG IS FOR YOU
Blog For Passion Or As Business

:

: this is the major gist of blogging if you don't have anything in mind as related to this two, then blogging is not for you. As passion will make you work hard and make you do what you love doing at best. likewise Business you know it's your company; you just want the best from your company, you want to grow at a fast rate, compete and survive among other business partner.
2. Be Sure Of What You Should Blog About – Niche
Many niches are outside untouched, yet many newbie (new bloggers) are too keen on the most popular niche. You should be different from them, be wise, before you start blogging, learn the best tricks, and also do a lot of research to confirm the niche you choose is a required niche people usually request for.
3. Don't join the popular niche because it is too competitive.
This is what NEWBIE are really fund of doing.
Example of some very popular niche:
These above popular NICHES requires a blogger to updates their post daily, even as the information is been collected from their sources and would surely require a lot of responsiveness to internet.
Ne

xt Niches/Blog Topics might require weekly post or Set time to Maintain;
This niche is the one I call Professional Niche, Usually for
ARTIST
, ARCHAEOLOGIST, And people who deals with nature and Art in general. it is based on interest tho! But can be made ones interest if properly ventured into, According to Research on what people search on the internet, most of the question people usually ask is 'HOW-TO' may be How-to Draw, Paint, make sculptural art and likes based on what they want to learn. I'll say people who have interest in NATURAL JOBS are recommended for this niche.
Photography

:

If you are good in this aspect, then don't look for other topic or niche you should blog about. Except from making money with ads, You can create your portfolio, your projects for people who wants to hire your service.
Startup tips:

Sharing ideas as they come to you is an act of giving, as tho you cannot utilised all this ideas as they come to you but someone outside there have the money to start that buisness tips you are sharing.
Travelling:

Simple to everyone who loves travelling, just share your wxperince with where you have been where you would want to go if you have the opporunity if you want to go there.
Review:

Best means of making money if you are ready to work online, like netgad.com You can earn as much as you can in as much you post regulaly and you review what people are searching for. fir instance, the latest phone "Maybe SAMSUNG S9"you update its spec, details like this is article IS SAMSUNG S OUT or this.

Pet/Animal:

its requires passion for it tho! Check: https://www.dailypuppy.com/, http://cuteoverload.com/
Top Listings:

Simply top chart blog most of this blog are blog thats list ranks E.G: Socialblade and Rankng.com are good one to start with.
How to/Tutorial:

Tutorial/How to is a best niche for you if you really have the information to share. Website like wikihow.com are making thousands of dollars daily with google adsene with the rate of how they are been visited. other how to blog includes; www.ehow.com, https://home.howstuffworks.com/.

Gaming:

According to Cnet this top 10 Gaming BLOG are said to be the best earning and informative blog.
Food blog: According to DETAILED.COM, 50 list of top Food blog where listed around the world with https://www.thekitchn.com/ ,

among others.

Blog Tutorial: Just like i'm teaching here, you must be passionate enough to start a teaching blog.

So in choosing a niche you must be sure of what your niches is.
1.
Choose a good blog name (if about tech something like
t
echinme.com
or .net, .ng, .info based on your interest)
2.
You must be ready to write articles
3.
You should not think of making money with blog when just starting(though making money is a primary aim)
4.
You must have all required tools to blog.
With this you are ready to go and overcome any challenges that come your way to blogging.
Also please Comment below